Imagine the worst case scenario – as you discover you've been the victim of a fraud.
You've been sold a vehicle that was either:
Car Inspections Ireland will help. Our detailed expert engineer's report will focus in particular on the problem and the evidence it exists. It will also include a report on all other items on our 100-point checklist, so other potential problems can be identified too.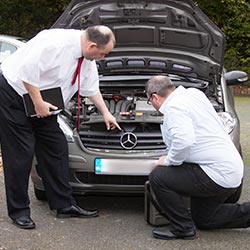 We will then present a copy of that report to the dealer as well as to you, and can help with action through dispute resolution processes such as:
Direct negotiation with the dealer

Small Claims Court

National Consumer Agency

SIMI (Society of the Irish Motor Industry) tribunals process

Civil litigation process and courts