Book a car check or other vehicle check with Car Inspections Ireland, and you'll get all you need to make an informed decision if considering buying a used vehicle.
Our network of experienced and expert engineers is available all over to Ireland to carry out a 100-point check on any:
Our engineer will travel to wherever the vehicle is located, whether it's a dealership or a private sale. There is no need for you to arrange to bring it to us.
Our 100-point car checks take at least 60 minutes to carry out, and even more time is spent on larger vehicles. Our engineer will telephone you with their main findings immediately afterwards, and during the following 24 hours, you'll get a detailed 15-page written report, including at least 30 photos of the vehicle.
What we check for
Our checks will tell if the vehicle you're thinking of buying has been:
We also check for:
Any other dangerous defects

Parts that may be about to fail

Excessive wear and tear

Mechanical faults

Electrical faults

Poor quality repairs to previous damage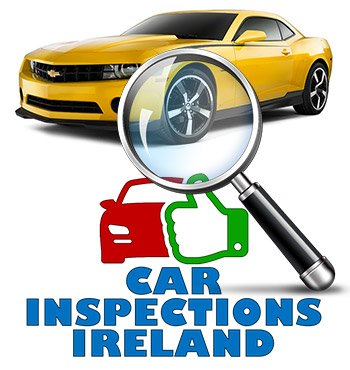 In total, our car checks cover 100 elements of the vehicle. Our follow-up report includes details on all these 100 points, along with comments and recommendations where necessary.
Other checks
When you choose our Two Star Car Check level of inspection, we also provide a vehicle finance report and full vehicle history report (Ireland and UK).
The finance report will inform you if there is any finance outstanding from a previous owner. If there is, you should walk away from the deal, as the vehicle may end up being taken back from you even if you pay for it in full yourself.
The vehicle history report will indicate any alerts for crashes, clocking, or write-offs. These too could be signals to walk away, and this information is vital to have.
Our engineers
Our engineers cover all of Ireland. They can usually carry out your car check or other vehicle check within 24 hours, and always within 48 hours. In addition, they are:
They will report to you directly after carrying out an inspection.
How much?
Our detailed vehicle inspections cost just €170, anywhere in Ireland.
This includes:
On-site inspection, usually with 24 hours of booking

Comprehensive 100-point check of vehicle

Phone call afterwards

15-page follow-up report, including at least 30 photos from inspection

Vehicle's UK report (if applicable)
Note: For an additional €25 we can provide a Vehicle History report and a Vehicle Finance report for total peace of mind. Simply choose our Two Star Car Check level of inspection when booking a car check.
Our rate is the most competitive and transparent in Ireland for the level of service provided.
Please note we only do a visual check, and we can only use vehicle lifting equipment if available on site at the time of the inspection. We do not use diagnostic equipment.